Posted May 11, 2022 by FreedomPay
How the Convergence of Payments and Tech is Leading to Connected Commerce Models
By: Peter Georgopulos, VP of Sales, Omni-Channel Payments at FreedomPay

It's 2022, and once again consumer behavior has changed due to circumstances outside the control of your organization. Geopolitical events, pandemics, inflation & social media noise have all influenced consumer behavior while retailers have been in a tailspin for the last decade trying to keep up with new competitive pressures from major online providers, ever increasing compliance regulations, and the daily threat of a data breach.

In many cases, technology investments have been made to solve for these types of challenges with the promise that they would also enable omni-channel sales experiences. When the crisis de jour arrived, many organizations could only respond with broad tactical payment solutions. Alternative payments, BNPL (Buy Now Pay Later) payments, and Contactless payments were the typical response. This "one-size fits all" approach provided some benefit, yet did little to enhance the relationship customers had with their favorite store or restaurant.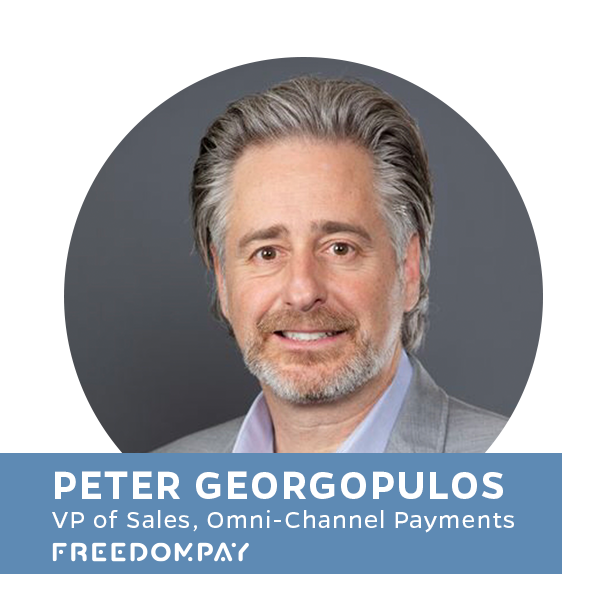 Indeed, many retailers soon figured out that their investments provided a multi-channel payment solution, not an omnichannel one for the customer. Multi-channel solutions focus primarily on being able to take a payment at various sales channels, tokenize it, and securely transmit it to the processor/acquirer of your choice. Simply put – these abilities are table-stakes in today's digital world. A true omnichannel payments approach puts the customer at the center of it's strategy.

Knowing, quite literally, "who" is buying, "what" they are buying, "when" they are buying, and "where" they are buying can be a burdensome task for many companies, but it is critical in today's world. The challenge providing this solution often lies in legacy technology silos within the payments ecosystem (be it your own, or your solution provider's). Due to the rapid pace of retail and ever evolving changes in the payments industry, many companies have had to boot strap legacy technology silos together to meet near term market demands.

In-Store payments often will use one platform, eCommerce transactions another, and loyalty & incentive programs yet another. Integration between these disparate systems never ends as new payment types and sales channels continue to emerge. So much time, energy and budget are spent on simply enabling data to pass from one system to another that there is no time to focus on the actual customer generating the revenue.

Retailers must be able leverage data from their loyalty systems, POS payment system, mobile App/wallet, as well as their website. Artificial Intelligence driven business data platforms can then provide powerful insights about your business. For example, by juxtaposing customer provided profile data with historical transaction activity retailers can gain deep insights into the needs of the consumer, and subsequently craft unique experiences/offers that align with these needs.

In summary, an omnichannel payments approach puts the customer first. It recognizes that mobile and social media platforms have enabled customers to use channels simultaneously and a coordinated approach to influence this behavior is required. Understanding your customers historical shopping patterns AND providing individualized incentives to influence their behavior is the key to staying relevant in today's digital economy. Do all of this while providing a frictionless payment checkout and you will indeed have an omnichannel strategy that delights your customers and grows your revenue!