HITEC 2023
Last week, FreedomPay exhibited at and hosted a panel discussion at HITEC in Toronto. Here are some of our highlights.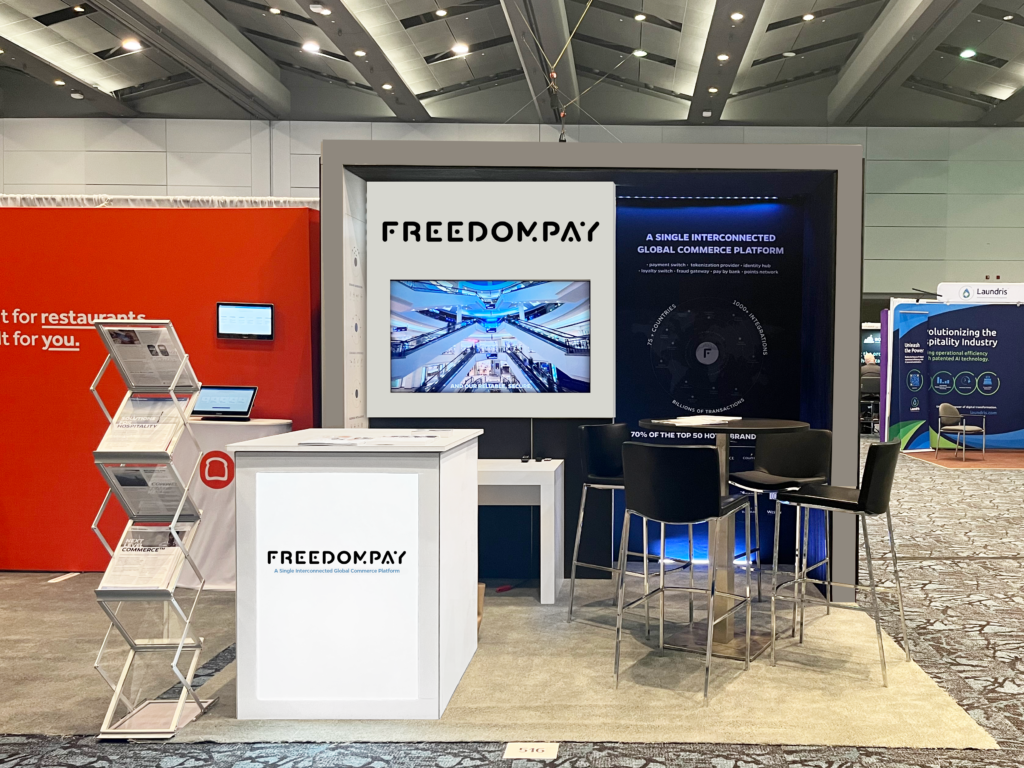 PARTNER INTERVIEWS
Shane O'Flaherty, Global Director of Travel, Transportation and Hospitality at Microsoft describes the vast opportunities for frictionless domestic and overseas expansion created through their "phenomenal relationship" with FreedomPay.
---
NEWSROOM
Hospitality WP: FreedomPay collaborated with Cornell University's Center for Hospitality Research to conduct a survey of senior US decision-maker employees in the Hospitality Industry to understand how merchants are solving for the future of the consumer-payment eco-system. Hanover Education conducted the research of the 226 respondents with key findings.
IHG: IHG Hotels & Resorts has selected the FreedomPay Next Level Commerce Platform as its next generation payment technology to be used at nearly 4,000 IHG properties in the U.S. and Canada.
Visa: FreedomPay, announces a partnership with Visa to integrate Visa's network tokenization capabilities within FreedomPay's global identity and tokenization framework.
Toast: Leading digital restaurant platform Toast has selected FreedomPay as its preferred payments partner for select global enterprise hospitality brands in the U.S. and Canada who use FreedomPay's best-in-class, global Next Level Commerce™ platform.
VIDEO CONTENT
Hear from the top voices in retail payments from FreedomPay, WorldPay, IHG and Toast. These industry thought leaders evaluate the current commerce landscape, the trends influencing its future, and success strategies for merchants. 
Freedompay, one of the world's fastest growing fintech showcases award-winning global commerce technology and their industry-leading partner network at HITEC.