OUR PARTNER PROGRAM
We have the ability to enable payment and commerce services to a wide range of partners, including point of sale providers, terminal manufacturers, alternative payment methods, brands and more. With robust technical, marketing, co-selling support, as well as rich revenue sharing opportunities, FreedomPay's partners include the most successful brands in the commerce industry.
TOUCHLESS COMMERCE
Through FreedomPay's extensive partner network, the Touchless Commerce program can solve for a checkout in multiple ways and reassure both merchants and consumers that the payment is safe and secure.
NEXT LEVEL IS HAPPENING

NOW


WITH COMPANIES LIKE THESE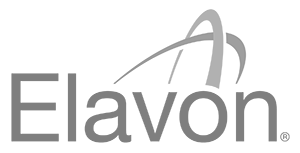 PARTNER SUPPORT
We surround and expand.
FreedomPay's partners can be assured of exceptional support when it comes to marketing and deploying their products and services within our merchant ecosystem. From continually expanding global coverage, to rapid innovation surrounding products and services, our omni-channel platform creates seamless functionality and highly-rated services across the board.
PARTNER BENEFITS
Benefits at your fingertips.
Partners have an unrivaled series of benefits from working with FreedomPay. From our validation and testing sandbox environment, to our industry-leading certification process, FreedomPay's partners can also be sure to receive the best technical support in the industry. Further, all customers and partners can leverage our help desk and support services as well – ultimately ensuring a satisfied merchant.
An ecosystem of partners, a world of support.
BECOME A PARTNER
A partnership network that's
open, omni and awesome.
FreedomPay will only use your details to assist you with your Partners request. If you choose not to consent to receiving marketing emails using the GDPR checkbox below, your data will only be collected and stored long enough to assist with your request. By submitting a website inquiry, you are agreeing to our privacy policy. You can unsubscribe at any time. To unsubscribe or submit a data request per the General Data Protection Regulation (GDPR), please visit https://corporate.freedompay.com/consumer-privacy