Platform Partners
Platform


Partners
Billions
of payment transactions managed annually
1000+
POS, PMS, Kiosk, Web and Mobile Integrations
300+
Our partner network is growing
75+
Number of countries we serve around the world
Prioritize
Security

,

Safety

,

Choice

,

Reliability

and

Flexibility

When you're thinking about selling to a merchant or finding that right 'partner' solution for your client it's important to prioritize security, safety, choice, reliability, and above all flexibility. That's tough in a world which is complex and ever driven by the changing behavior of the consumer and new technology.

"FreedomPay's singular focus on the evolving needs of both merchants and consumers distinguishes our solution set and is driving exponential growth," said Chris Kronenthal, President & CTO at FreedomPay.

FreedomPay is the only, fully independent, 'open' and agnostic commerce platform supporting the most innovative partners across banking, acquiring, processing and software vendors around the world. A pioneer in commerce technologies, FreedomPay's cutting edge technology is unrivaled in speed, security, and capacity.

With its 'partner' award-winning, world-class Platform now serving 3 billion+ transactions across the globe and accelerating into advanced cloud infrastructure, the company is growing rapidly to meet the needs of merchants with over 1000+ integrations and the 'new norm' consumer demanding more experiences across in-store, online and on mobile commerce.
Payment processor agnostic so you can choose which payment processor partner is best for your business. Access FreedomPay's 600+ Integrated Partners with your Processor of choice.
Omni-channel token allows data to be shared securely in store, online or in a mobile environment. Multiple POS solutions? Not a problem. Single Sign on 360-degree view of your customer and their customers preferences even with multiple processors.
Keep the process – change the processor – our standard Integration enables POS commands for reversals, voids, credits, and many other payment processing functions. Fast, seamless, and familiar commands stay intact.
PCI-Validated P2PE solution provides best-in-class security. Be the hero…. Eliminate liability and reduce your customers PCI anxiety.
USB Plug & Play payment device connectivity allows you to easily swap out devices, rather than shut down a full checkout lane. (No additional power cord required)
Speed, Reliability, and security – many of our connections to payment acquirers have direct connect circuits to our FCC. Translation= super-fast transactions.
Get in touch today to join our growing network of Platform Partners.
"We needed a partner that could meet the demands of our clients and their end users, and FreedomPay met the demand of a fully integrated PCI validated solution and processor agnostic. Beyond the security of payments, we found the ability to enable alternative payments and 3rd party solutions to modernize the payment experience quickly and seamlessly for card present as well as card not present." – Robert Castro, President & CEO
"Our partnership with FreedomPay has been extremely helpful in accelerating the growth of our company. The large majority of our clients request that we use FreedomPay specifically so partnering with them makes it very easy for our clients to deploy our solution immediately with full confidence in the high security and guaranteed PCI compliance that FreedomPay provides." – Abhinai Srivastava, Founder & CEO
"Our FreedomPay relationship has allowed us to greatly expand our merchant base with their industry leading technology platform. Our clients have had the need for integrated payments to leverage both Card Present and Card Not Present credit card transactions." – Mike Sheffey, Managing Partner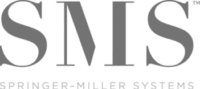 ---
DEMAND GENERATION
How do you drive engagement and loyalty in today's hyper-connected world? By creating streamlined and seamless experiences that recognize, respect and reward customers.
---
CONSUMER EXPERIENCE
Building loyalty among consumers can only occur through the creation of streamlined, seamless experiences that keep up with the way consumers live in today's connected world.
---
BUSINESS INTELLIGENCE
The more you know about consumers, their habits and preferences, the better you are at serving them and building meaningful relationships. Access and activate your data like never before.