Posted April 26, 2023 by FreedomPay
BROWSING BRITAIN: CASH-STRAPPED BRITS NOW SPENDING 4 HOURS A WEEK SHOPPING AROUND – BUT BUY FEWER PRODUCTS
Shoppers spend 35 minutes extra per week searching for the best deals and browsing for non-food products compared with last year
A quarter spending more time browsing as they have cut back on activities such as socialising
Age a more important driver than gender, geography or affluence
Results show a disproportionate decline in online retail sales volumes (falling 14.9% year-on-year), reinforcing that shopper journeys have become more complex
26th April 2023: New research from Retail Economics and FreedomPay shows that Brits are taking longer to decide which products they want to buy, amid continued pressures on personal finances. More than a third of shoppers (33.7%) have increased the amount of time they spend investigating items in the past year before then going on to purchase. This significantly overshadows the one in 10 who have cut back their time 'browsing', typically in a bid to avoid the temptation of buying non-essentials.
On balance, Brits are dedicating an additional 35 minutes per week to 'browsing' and comparing products versus last year, which equates to an extra one and a half days per year. This marks a 17.6% year-on-year increase in time dedicated to researching, price comparing and seeking out the best deals for non-food products across physical and digital channels, to an average of around four hours per week per person.
But the extra time leading up to the point of purchase is not leading to increased sales, with the amount of actual non-food products bought down by 5.7% on last year[1].

Disproportionate impact online
Shoppers are twice as likely to be using the additional browsing time by researching online rather than in-store, which has increased by over a quarter (28.3%) compared with last year. But over the past year, there has been disproportionate decline in online retail sales, with non-food ecommerce volumes falling 14.9% year-on-year. This suggests customer journeys have become more complex across channels, with shoppers spending more time to research online, with the ultimate intention of purchasing in-store.
It comes as 86% of shoppers who say that they "shop almost entirely online" are considering shopping with new retailers for the first time to save money because of the challenging economic backdrop, compared to 71% of those "who shop almost entirely in-store".
Recessionary behaviours driving research
Probably unsurprisingly, more time deciding whether to purchase products is being driven by recessionary shopping behaviours, including greater hesitancy, price sensitivity and cutting back on other activities.
Among shoppers who are spending more time 'browsing', 39.8% are doing so in search for deals; 35.1% are spending more time making sure products are worth buying; and 25.1% are using their time in this way because they cut back on other activities such as socialising.

Figure 2. Recessionary behaviours drive more time browsing. Source: Retail Economics and FreedomPay
Under 35s lead 'browsing' behaviour
Age is a key driver of changes in this 'browsing' behaviour – more so than gender, geography or affluence. Half of the shoppers spending more time 'browsing' compared to last year are under the age of 35 years old. People aged between 25 and 35 are dedicating around six hours per week to researching and comparing products across stores, online and other media such as TV and print. This is more than double the amount of time spent by those 55 and older.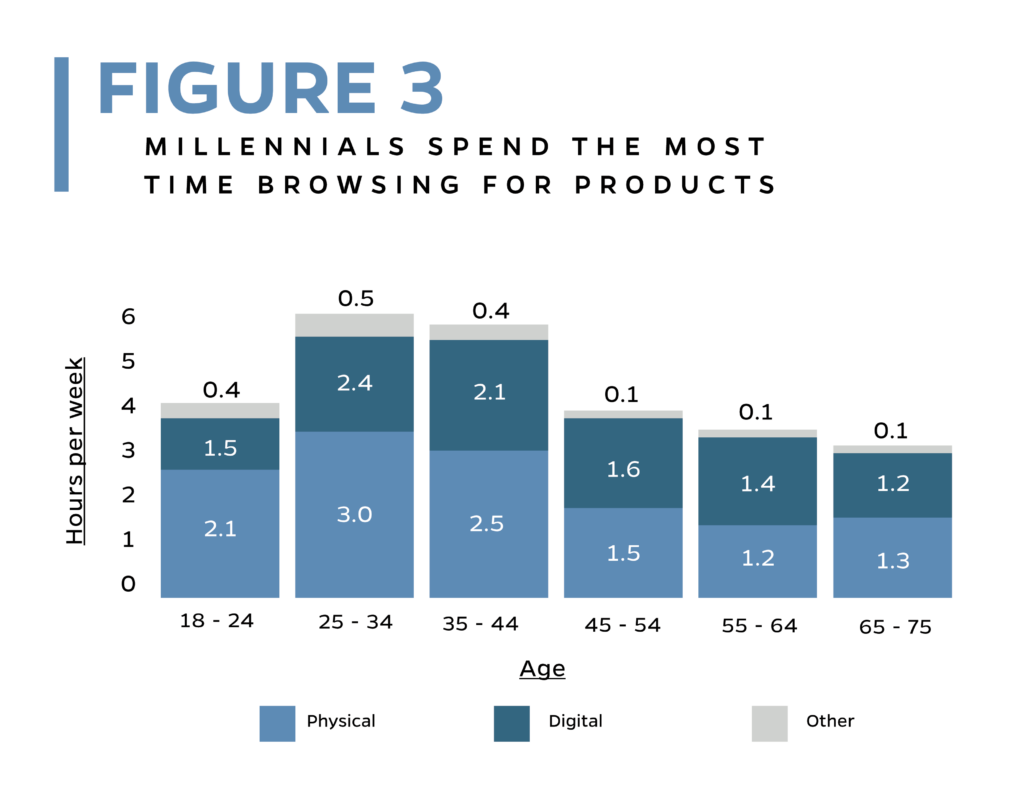 Figure 3. Millennials spend the most time browsing for products. Source: Retail Economics and FreedomPay
The value of personalisation in driving conversion
The notion that Gen Zs and Millennials are driving the uplift in 'browsing time' is important because shoppers under the age of 35 are those who are most likely to value personalised shopping experiences. Around a third (32.2%) of retail purchases made by 18- to 24-year-olds are driven by personalised marketing, and 29.3% among 25- to 34- year-olds. This is compared to an average of a quarter (24.8%) across all UK shoppers.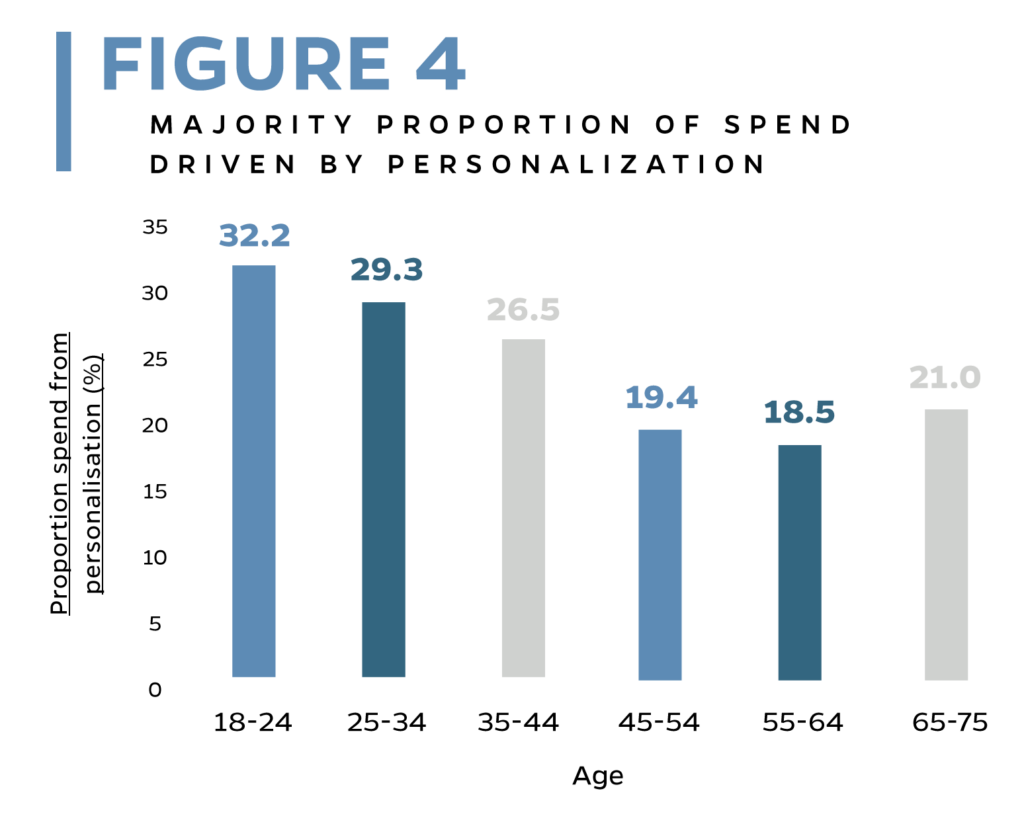 Figure 4. Majority Proportion of spend driven by personalization. Source: Retail Economics and FreedomPay.
This leaves an opportunity for retailers to drive personalised experiences to support conversion as shoppers dedicate more time to browsing and researching the right products. Amid the depressed economic backdrop, the research shows most people value personalised offers and discounts when shopping – well ahead of new products and loyalty offers.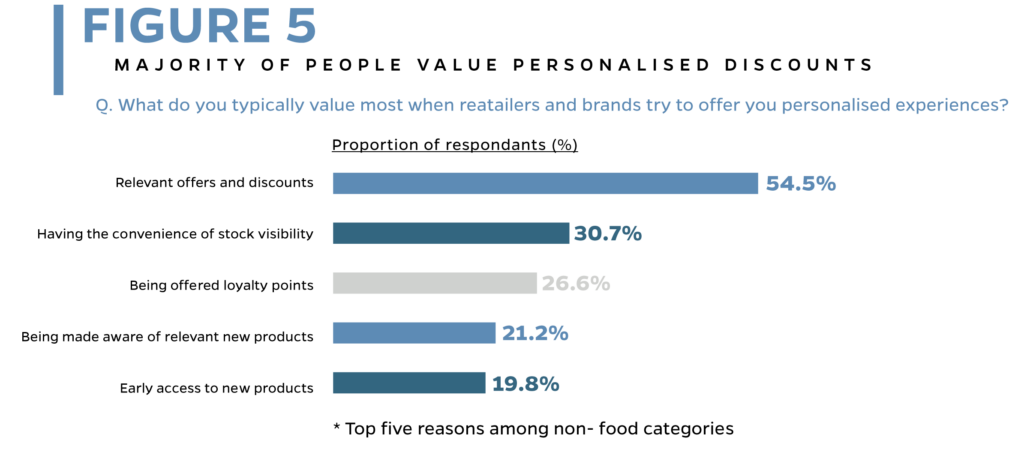 Figure 5. Majority of people value personalised discounts. Source: Retail Economics and FreedomPay.
FreedomPay's President Chris Kronenthal says:
"This new research validates FreedomPay's perspective on the future of retail that merchants demand a seamless, true omnichannel experience to serve the modern-day shopper both online and offline. Payment evolution is accelerating rapidly and it's imperative to have a fully connected economy, technology and data will become the currency of the new digital era."
Retail Economics Chief Executive Richard Lim says:
"Households have adopted a relentless focus on value as stubbornly high levels of inflation and rising interest rates continues to squeeze finances. Shoppers are spending considerably more time searching for the best deals, cheapest prices and most competitive retailers before committing to a purchase.

"However, more time researching online has not resulted in higher ecommerce sales. As retailers battle for shoppers' attentions, the winners are those offering the most sophisticated digital proposition which also underpins the in-store customer experience. The data shows people are turning back to physical retail in a bid to secure the lowest prices and in some cases avoid the unnecessary cost of online deliveries and returns. But for many, the moment of discovery, inspiration and intent to purchase is being made online".
---
Notes to Editors: Express permission is granted for a link to FreedomPay and Retail Economics to be included in online news articles, blogs and posts.
Research methodology: Consumer surveys were undertaken by Retail Economics in April 2023 to model shopping behaviour and include answers from a sample of more than 1,500 nationally representative consumers across the UK. Time browsing excludes time spent travelling to different destinations. Retail sales data is modelled using data from the Office for National Statistics (ONS). 'Browsing' is defined as the stage where consumers intend to purchase a product, but are still researching and looking for the right product. [1] Year-on-year comparisons are for April 2022 to March 2023 compared to April 2021 to March 2022 – the latest available data.
---
About FreedomPay
FreedomPay's Next Level Commerce™ platform transforms existing payment systems and processes from legacy to leading edge and enables merchants to unleash the power of pay. As the premier choice for many of the largest companies across the globe in retail, hospitality, lodging, gaming, sports and entertainment, foodservice, education, healthcare and financial services, FreedomPay's technology has been purposely built to deliver rock solid performance in the highly complex environment of global commerce.
The company maintains a world-class security environment and was first to earn the coveted validation by the PCI Security Standards Council against Point-to-Point Encryption (P2PE/EMV) standard in North America. FreedomPay's robust solutions across payments, security, identity, and data analytics are available in-store, online and on-mobile and are supported by rapid API adoption. The award winning FreedomPay Commerce Platform operates on a single, unified technology stack across multiple continents allowing enterprises to deliver an innovative Next Level experience on a global scale. www.freedompay.com
About Retail Economics
Retail Economics is an independent economics research consultancy focused on the consumer and retail industry. We provide independent thought leadership on major economic and retail trends and analyse their impact on the industry.
Retail Economics provides proprietary data on sector growth, behavioural trends, channel performance and forecasts.
Find out more at www.retaileconomics.co.uk