Charles H. Dyson School of Applied Economics and Management
DSC Johnson College of Business | Cornell University
An independent study commissioned by FreedomPay and Cornell University investigates into GenZ's willingness to share their personal data with payments platforms and merchants across all sectors. It evaluates the impact of monetary rewards on Gen Zers readiness to share low, medium, and high-privacy data ranging from their age and email address to income and GPS location.
Researchers surveyed 200 Cornell University students born after 1995 to uncover answers to key questions, including:
• What data do participants consider low, medium, or high privacy?
• Are participants more willing to share low, medium, or high-privacy level data?
• Which privacy level data is most influenced by monetary rewards?
• Are loyalty points or cash discounts more effective as incentives for data sharing?
• Are Gen Z more wary of data sharing than older generations?
The study presents a non-representative snapshot of Gen Z views toward data sharing and incentives. However, it presents the challenges facing and opportunities ahead for retailers and merchants seeking to reach these consumers using the right mix of incentives.

Download the report now: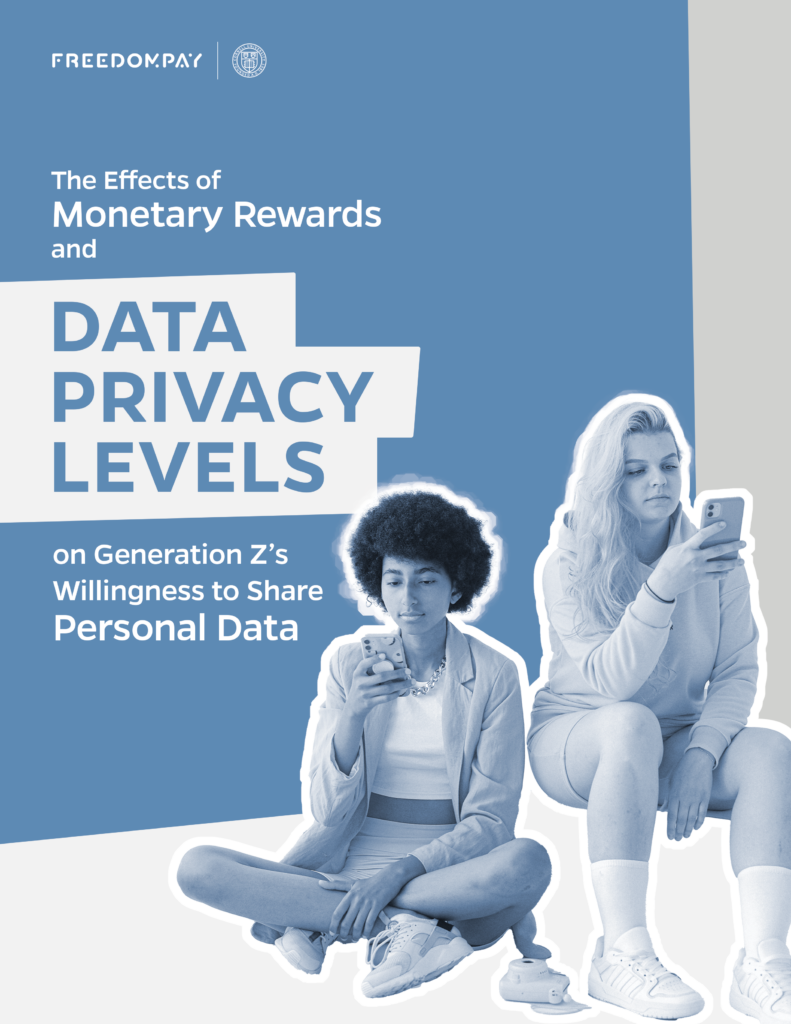 FreedomPay will use your details to send you information on our products/services and events via email. If you choose not to consent to receiving marketing emails using the GDPR checkbox below, your data will only be collected and stored long enough to assist with your request. By submitting a website inquiry, you are agreeing to our privacy policy. You can unsubscribe at any time. To unsubscribe or submit a data request per the General Data Protection Regulation (GDPR), please visit https://corporate.freedompay.com/gdpr.