New Ways to Transform Customer Experience and Sales with Insightful Business Intelligence – Part 2
Across venues, stores, hotels and resorts, consumer expectations are being shaped by their digital payment experiences. And, more than ever customers are raising demand for faster check-out, more personalization, greater convenience, and choice.
But often the challenges of managing and optimizing data can be overwhelming for any merchant. And yet, there are ways to solve complexity and confusion.
So, in this report you will learn:
How empowering Business Intelligence with a 360-degree view of the customer can drive profitability and evolve services
New 10 ways to boost revenue on your data investment
Powerful benefits of merging commerce and payment data through use cases
And, 5 steps to help begin your journey with a truly integrated commerce Business Intelligence solution
"The report is essential reading for any fastmoving organization that wants to capture deeper insight and drive more memorable and rewarding user experiences."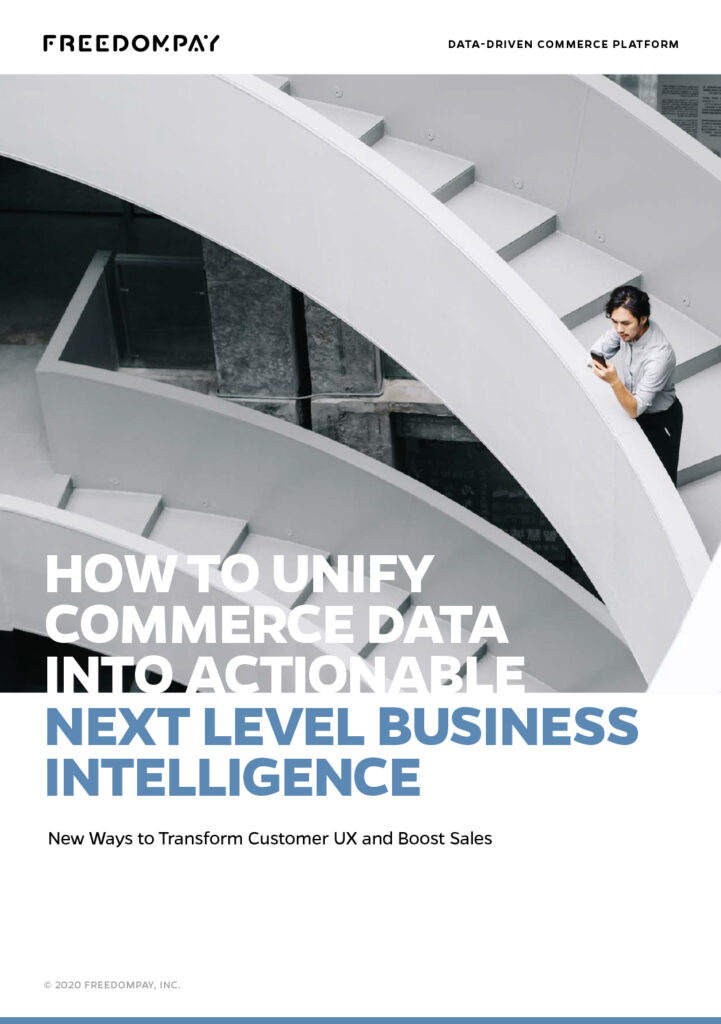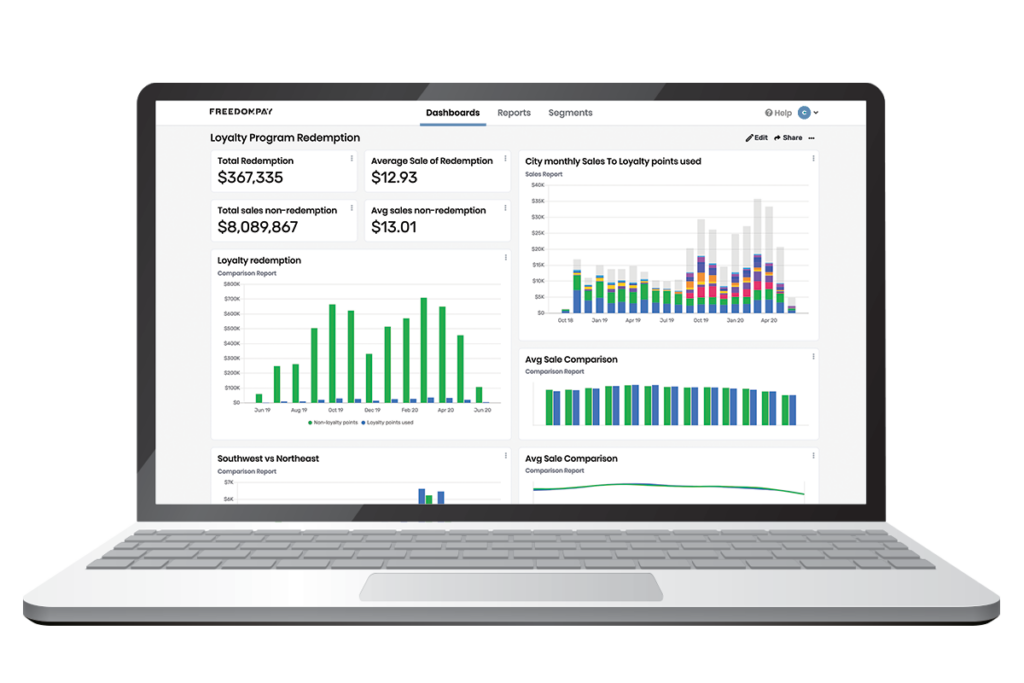 Smart Data Insights:
FreedomPay launches a new Business Intelligence solution to maximize revenue potential and improve customer experience. Learn more.
FreedomPay will use your details to send you information on our products/services and events via email. If you choose not to consent to receiving marketing emails using the GDPR checkbox below, your data will only be collected and stored long enough to assist with your request. By submitting a website inquiry, you are agreeing to our privacy policy. You can unsubscribe at any time. To unsubscribe or submit a data request per the General Data Protection Regulation (GDPR), please visit https://corporate.freedompay.com/gdpr.