In Implementation Vs. Rewards of Tech Investment, The world's largest acquirer, WorldPay; the leading global commerce platform, FreedomPay; and the renowned Cornell University's Center for Hospitality Research set out to understand these challenges and how prepared businesses are today in the hospitality industry particularly when it comes to implementing and investing in new commerce technology.
These three powerhouses in the Hospitality industry commissioned this study, produced by Hanover Research. The report uncovers several insights from interviews with 226 US-based decision-makers for technology solutions across the Hospitality industry.
This report will showcase five key trends in merchants' main concerns, including data security management, customer satisfaction, and their approaches to legacy technology and investment in new solutions.


Download the report now: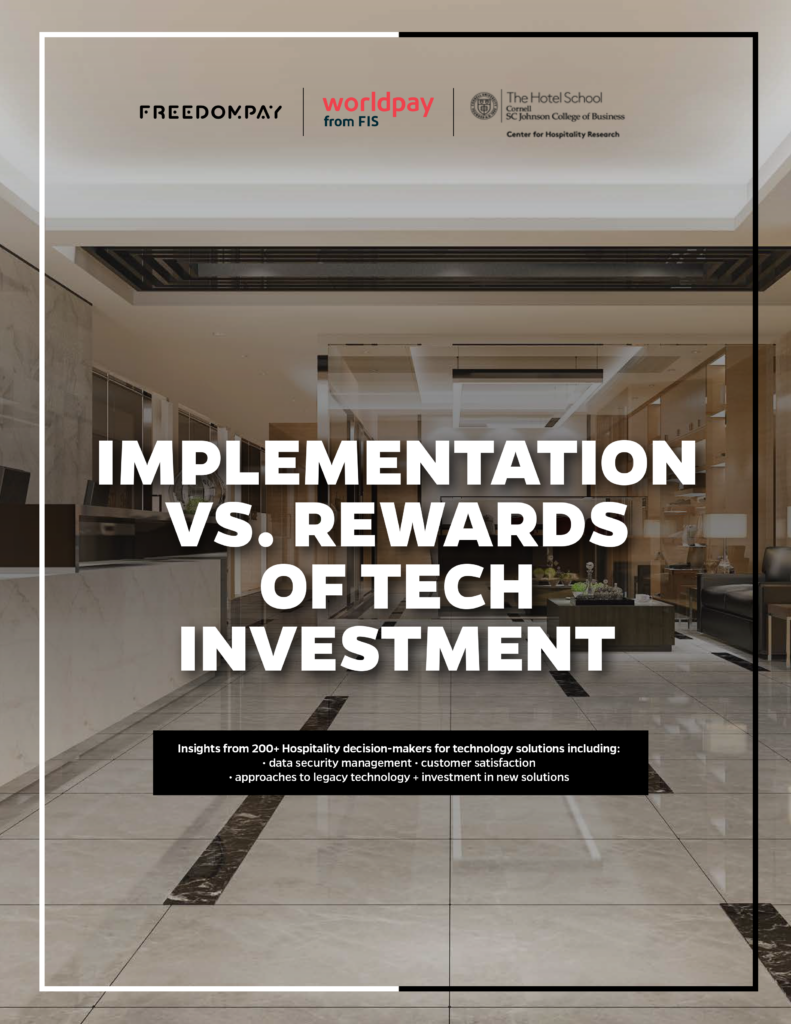 FreedomPay will use your details to send you information on our products/services and events via email. If you choose not to consent to receiving marketing emails using the GDPR checkbox below, your data will only be collected and stored long enough to assist with your request. By submitting a website inquiry, you are agreeing to our privacy policy. You can unsubscribe at any time. To unsubscribe or submit a data request per the General Data Protection Regulation (GDPR), please visit https://corporate.freedompay.com/gdpr.