Preparing Your Business for Data-Driven Commerce – Part 1
More than ever tens of thousands of businesses in America need to learn to optimize their performances.
Integrating Business Intelligence (BI) and consumer analytics as part of the operations is a powerful catalyst for success. And, it turns data into smart decisions that can boost sales, reduce risk, and generate greater efficiencies.
So, even with appropriate investment, it's often underutilized, misunderstood or missing completely. But where is it going wrong? Download this report to learn why data management is failing to perform for businesses like yours, and how to optimize BI to overcome it.
Business Intelligence technology will deliver innovative solutions for global commerce:
Create global dashboards to track and emphasize organizational goals
Roll-out customer segments to all corners of your business for discounts & incentives
Share reports to enhance the user fact finding intelligence
Facilitate collaboration across regions and departments
Enable a turn-key Business Intelligence solution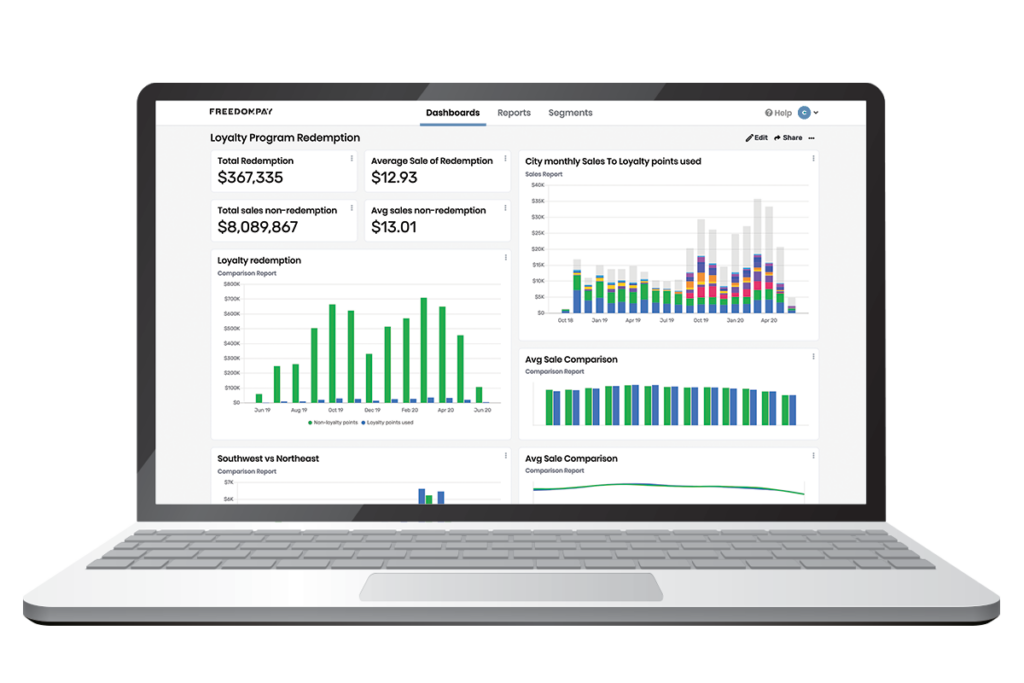 Smart Data Insights: FreedomPay launches a new Business Intelligence solution to maximize revenue potential and improve customer experience. Learn more.
FreedomPay will use your details to send you information on our products/services and events via email. If you choose not to consent to receiving marketing emails using the GDPR checkbox below, your data will only be collected and stored long enough to assist with your request. By submitting a website inquiry, you are agreeing to our privacy policy. You can unsubscribe at any time. To unsubscribe or submit a data request per the General Data Protection Regulation (GDPR), please visit https://corporate.freedompay.com/gdpr.