Posted January 15, 2020 by FreedomPay
Giving Gen Z and Millennials More at the Point of Sale
Consumers in the U.S are growing increasingly frustrated at the slow progress that has been made in addressing the acceleration of technology at the point of sale. Whether it be unclear or inconsistent messaging (e.g., contactless), disjointed back-end systems, rapidly evolving and expanding payment options, or a continued lack of properly implemented payment security solutions – consumers do not appreciate, and will not remain loyal to, 'the friction.'  A void quickly being filled by the Amazon(s) of the world, who can provide a complete end-to-end ecosystem of capabilities with a frictionless consumer experience, this poses an existential commercial problem for other businesses.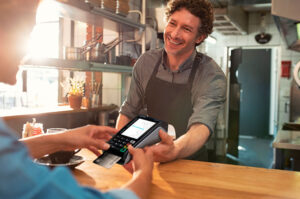 No matter the size of merchant, the challenge to serve the tech savvy consumer is becoming increasing complex.  Demand for more innovative user experiences, seamlessly integrated back-end systems, and easier and faster ways to pay for goods and services is a daily challenge, continually increasing the level of system disparity and fragmentation.  This means that the biggest issue facing merchants is how they upgrade and sync complex legacy payment tech systems to stay relevant and ahead of the competition.  In other words, businesses must futureproof their payment technology to enable growth.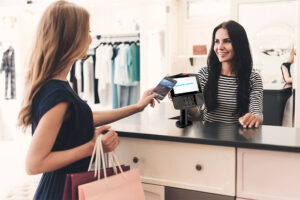 FreedomPay is leading the debate on this new world of data driven customer-centric commerce and for the hundreds of companies who work with us, it's about overcoming the payment data and digital infrastructure challenges. Those who've tackled this successfully know they will deliver growth in 2020 and beyond.
That said, thousands of businesses still need help with their payment options, legacy technology and internal data. This new research uncovers and quantifies the significant impact technology is having at the point of sale both for the merchant and the customer and the disparate behaviors when buying goods and services.
Our research has found that security remains a key concern when considering new technology payments and methods. And yet, there is no doubt that the adoption of new technology, if implemented correctly, will reduce risk and compliance issues.
The use of contactless and mobile wallets in North America will accelerate. Just look at what's happening in other parts of the world such as Europe and so, we believe the time is now right for change. Businesses will thrive when they focus on the customer and deliver a truly holistic approach to payments.